An expert has claimed that crypto is trading like risk assets and looking like growth equities, and as the traditional market is likely to continue to see high volatility over the next months, the institutional adoption of crypto is slowing down until global equity markets find stability.
Crypto Institutional Adoption
The institutional adoption of digital assets is believed to be key to the future maturity and consolidation of the cryptocurrency market. The landscape of cryptocurrencies will likely keep on changing as a response to the ways worldwide regulations, macro environment, and mass adoption develops in the following years.
Although many important corporations have started to gradually approach digital coins like bitcoin, there might be still a long way to go for institutional money to massively enter the market.
Recently,  Bloomberg reported a JPMorgan strategists' note in which they claim that "The biggest challenge for bitcoin going forward is its volatility and the boom and bust cycles that hinder further institutional adoption."
Similarly, Alex Kuptsikevich, a senior financial analyst at FxPro, explained to Forbes that Bitcoin's price "is determined not so much by volatility as by crowd interest. Without investor interest, it quickly goes sour, and with it, it picks up just as fast. In bitcoin's favor is the reduced supply growth rate and its finiteness."
"We should also note that the entry of institutional investors, the increasing acceptance of bitcoin as an asset for portfolio diversification, and the increased trading turnover in cryptocurrencies make the price less volatile over time."
Related Reading | Goldman Sachs: Mainstream Adoption Won't Boost Bitcoin Price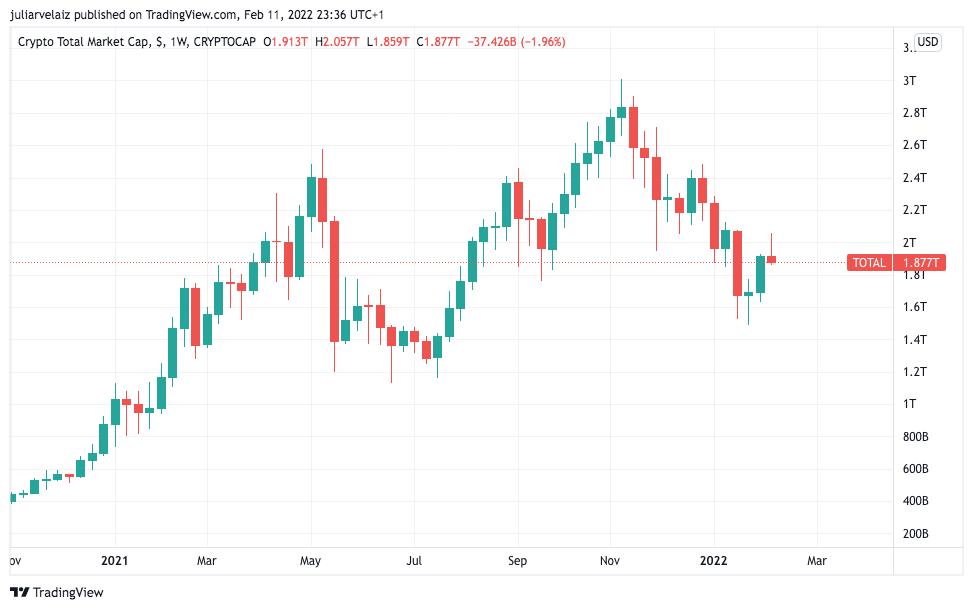 Why Growth Stocks Can Drive Investors In
In a Bloomberg Television interview with Adam Levinson, chief investment officer at Graticule Asset Management Asia, the expert noted that the current volatility of growth stocks and the traders' fear over the Federal Reserve (FED) raising interest rates is slowing down the pace at which institutions decide to invest.
Levinson claims that many traditional institutions have already decided to allocate in crypto, but the current volatility has kept them away from investing.
"They don't want their first foray into the space to be a money-losing proposition quickly.[…] Institutional allocations will wait until the global equity markets, particularly growth equities, have stabilized."
The U.S. inflation has increased significantly and consequently so did the Vix 'fear' index, which measures the expectation of volatility for the stock market based on S&P 500 index. High inflation numbers create more pressure for the FED to increase rate-hikes and many investors believe the traditional markets are potentially set for a big sell-off.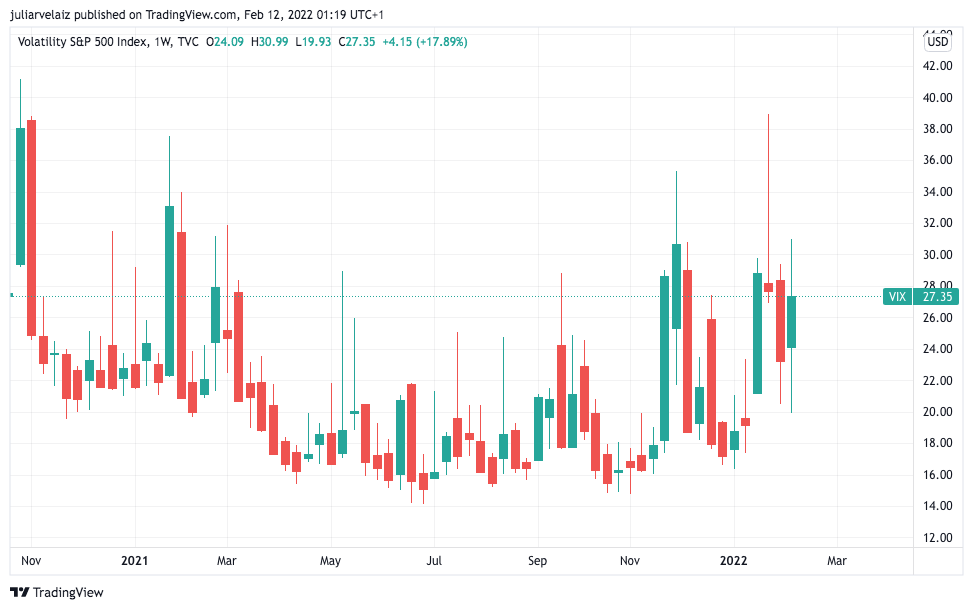 Since bitcoin has been trading more like a stock, this directly affects the crypto market. The total capitalization has been recovering in the past week, but might see more volatility soon.
As Levinson noted, "What has happened this year is that you move to an environment where the Fed is being forced to raise rates, as are other central banks, and you are seeing a change in the extremely abundant liquidity environment." As a result, "Crypto suffered. Crypto is basically traded as a risk asset, looking like a growth equity," he added.
However, Lenson thinks that over the middle of the year there will be a situation "where crypto trades better than growth equities," which could result in more institutional investors going forward and investing in crypto.
Related Reading | Could Crypto Adoption Represent a Compliance Opportunity for Banks?
Source link