Gaming has become an integral part of our daily lives worldwide. The gaming industry is raking in billions of dollars year after year, attesting to its profitability and widespread adoption. According to Statista, more than 3.24 billion gamers worldwide were actively or passively involved in gaming last year. Despite the massive size of the gaming industry, gamers have expressed concerns about the traditional model of gaming, which is the "pay-to-win" model. Traditional gaming requires players to acquire in-game assets to rank up and achieve particular goals, which can strain the finances of active gamers. In this article, we'll look at the role of blockchain technology in improving the gaming industry with the play-to-earn model.
Current State Of Traditional Gaming
Traditional gaming has come a long way in providing excitement and entertainment worldwide. However, despite its tremendous growth in recent years, the gaming industry still has several issues to address. To begin with, current gaming models lack transparency because players cannot track their in-game transactions, and the value of the game economy is determined by game developers, resulting in a highly centralized and opaque gaming industry.
Furthermore, in-game items purchased in 'pay-to-win' gaming models have no ownership, as players have no right to gaming items purchased outside of the gaming environment. Another issue to consider is traditional game developers' constant changes to gaming environments, forcing gamers to purchase new in-game items.
The GameFi Concept
Before GameFi, there were games with in-app purchases, in which users paid real money or special items obtained through gameplay to gain access to unique features or items.
GameFi is an abbreviation for "Game Finance." It refers to anything in the gaming industry supported by blockchain technology. GameFi is built on the play-to-earn mechanism. Play-to-earn (P2E) is a relatively new gaming concept made possible by introducing NFTs and blockchain technology. GameFi introduces the play-to-earn model, in which players can earn money simply by playing the game or acquiring in-game digital assets and trading them for real money with other players. This model paves the way for gamers to turn their passion for gaming into a passive income stream.
GameFi is an intriguing new addition to the digital world. It only contains games that make use of blockchain technology, and it gained traction in 2021 as more and more gamers began to embrace the concept of the "play-to-earn" model, with the current market cap of Axie Infinity, the largest GameFi project, sitting at $3 billion, according to Coinmarketcap. The "play-to-earn" game industry is expected to grow globally and boost the gaming industry, reaching $314.40 billion by 2026.
Innovative GameFi Project That Provides Utility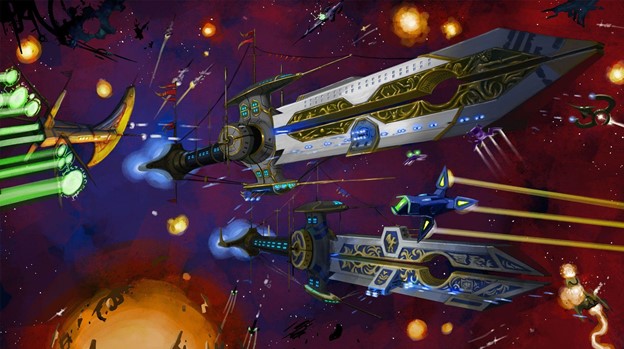 Attack Wagon is an example of such a project. Attack Wagon is a blockchain game development studio specializing in free-to-play and play-to-earn games. Attack Wagon provides users with an immersive gaming experience by utilizing blockchain technology, DeFi, and NFTs. Scrap Guilds, a Sci-fi RPG with direct in-game use of Attack Wagon's native token $ATK, was recently released by Attack Wagon and available for purchase on Gate.io and Quickswap.
Attack Wagon intends to provide real-time value to users by allowing them to earn the same cryptocurrency passively across various games, increasing their chances of earning significantly more money. $ATK, is an ERC-20 polygon chain token. $ATK can be used for in-game purchases such as NFTs and PVP entry fees within the Attack Wagon ecosystem. Scrap Guild, Attack Wagon's first game, has a rich storyline and exciting features such as multiplayer mode, quests, PvP, and so on. The game launch is planned by quarter three of this year. Their new website will be launched coming Friday and will feature details on the upcoming Land Sales, their Free NFT's and more. In their announcement they mention that they will be giving away over 150k ATK in prizes by having multiple contests, starting at the time of the site launch.
Gaming in the Future
Without a doubt, blockchain technology will play a significant role in transforming the gaming industry and propelling it to new heights. The play-to-earn model is the future of gaming, and it is becoming more feasible with the introduction of blockchain and NFT technology. To address the issues gamers face in the current gaming industry, more gaming projects based on blockchain technology, such as Attack Wagon, must continue to gain mainstream adoption to appeal to users and provide gamers with immersive and exciting gameplay.
Source link